Whole-Home Audio Surrounds You With Music
Enjoy Your Favorite Music and Podcasts throughout Your Entire Home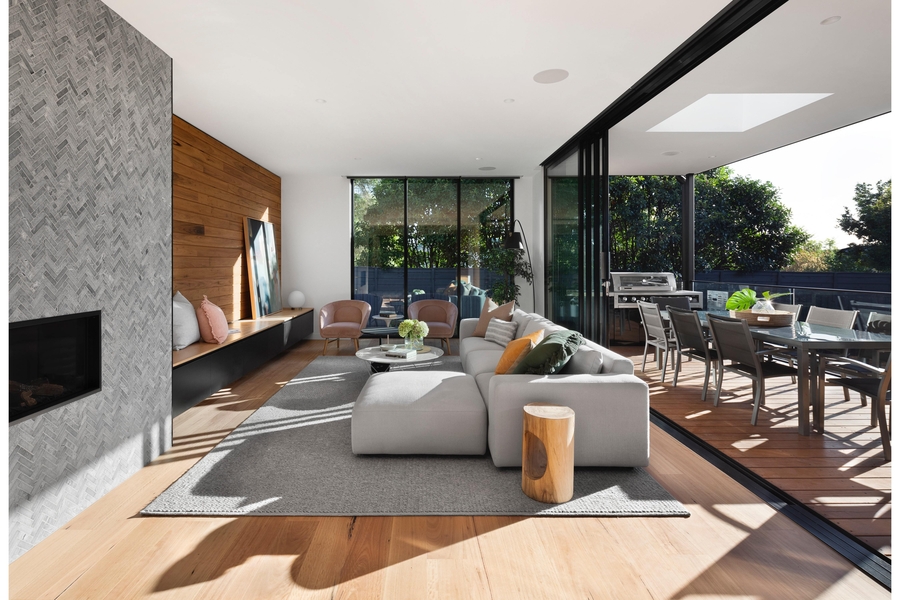 If your walls could speak, what would they say? With in-wall and in-ceiling speakers, they'll say whatever you want. Add more music and entertainment to your life with a whole-home audio system. A multi-room sound system lets you stream music from online platforms like Pandora or Spotify, access your favorite music on an in-home media server, and listen to podcasts. Your home in Berlin, MD, will never be the same.
Instead of depending on a standalone stereo system in one room or walking around with earbuds, you can immerse yourself in music wherever you go throughout your home. Read more to discover all the benefits of installing a whole-home audio system.
SEE ALSO: 2 Speaker Systems That Offer Big Sound Without Sacrificing Space
Let the Music Follow You
Today, many people use earbuds to listen to music, radio programs, and podcasts. Some true audiophiles have media rooms where they enjoy high-end audio through premium speakers, such as James Loudspeakers. While both systems – earbuds and standalone speakers – serve their purpose, you may be missing out on a better experience. With whole-home audio, you'll never feel limited to one location (i.e., a media room), and you'll actually feel the music (something you can't get with earbuds).
A multi-room audio system delivers crisp, clear, and high-quality music that surrounds you. You'll feel the rumble of the bass as you move from room to room in your home. The dynamic range of a premium speaker system is truly amazing, so you'll hear intricacies in the music you've never heard before. High-end speakers placed in the right locations in your walls and ceilings will make your home sound like a music venue.
If you'd rather not see the speakers, Stealth Acoustics has invisible speakers that can be installed behind drywall without sacrificing sound quality. From the media room and home theater to the kitchen, bedroom, and outdoor spaces, your whole-home audio system can be as expansive as you want.
Multi-Room Audio for Many Purposes
Maybe you're not much of a music fan. That's ok. Whole-home audio serves other purposes. Use it to stream podcasts that feature a wide range of topics, such as news, comedy, interviews, talks shows, and nearly any topic under the sun. When you find a program you enjoy, it's easy to save your preference and then play it whenever you like.
Whole-house audio is also an excellent addition to your home theater system. While most of the time you watch movies in your private cinema or living room, sometimes you need to get up for a snack in the kitchen. Instead of pausing the movie, listen to the movie through your kitchen's speakers. And imagine how thrilling it will be on game night. If you have TVs throughout your home, the game can play in every room. You'll feel like you're at the stadium!
Seamless Control of Your Audio System
Accessing and controlling your new system is as easy as selecting a song on a tablet or mobile phone and pressing play. In fact, that's all you need to do. Everything is seamless when your whole-home sound system is integrated with your smart home. Once you set up your favorite songs, playlists, and podcasts, you're ready to enjoy them in any speaker in the house in a matter of seconds. You'll easily manage everything from your mobile device, elegant on-wall keypads or even through voice control.

Want to fill your house with the music you love? Call Impact Home Technology at (410) 219-3095 or fill out our online contact form to schedule a consultation. We look forward to hearing from you.

No video selected.