Ultra-Short-Throw Projectors for Home Theater Installation
Got a Small Home Theater? These Sony Projectors Provide 4K Resolution in Small Spaces.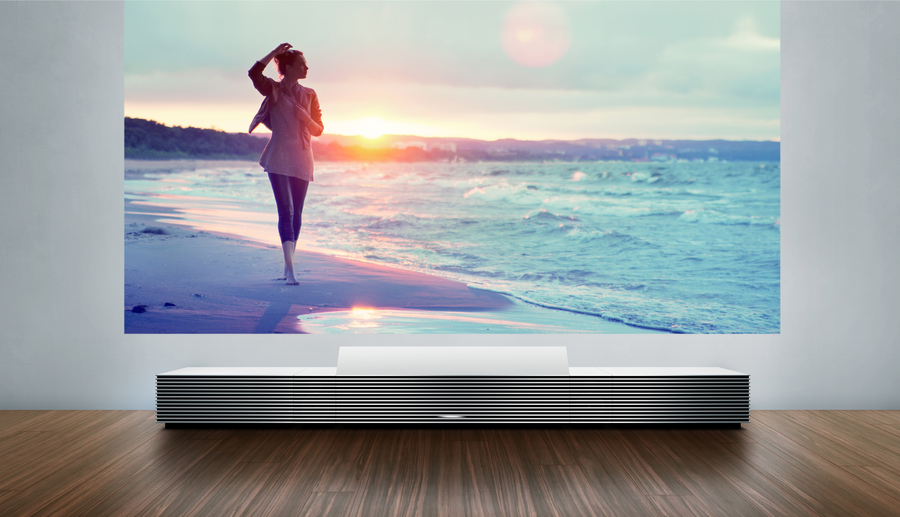 You don't need a big room to have a big home-theater experience. Now, high-performance audio with immersive surround sound and advanced projectors with 4K resolution transform the way you enjoy movies. In fact, you'll probably enjoy it better than watching a film at a movie theater. Regardless of the size of your space, Sony offers a wide range of viewing options to create the visual experience you want.
This blog will highlight one of the newest innovations in projector systems: the ultra-short-throw (UST) projector by Sony. Read more to take a closer look at how the UST projector makes your home theater installation project Ocean City, MD, a success.
SEE ALSO: Create A Comfortable And Relaxing Entertainment Space
What is an Ultra-Short Throw Projector?
Some people are hesitant to consider a home theater for one reason: the screen size. They want a projector, but they don't have enough space to cast a large video image. Can you blame them? Who wants to settle back in comfortable theater seats and listen to amazing surround sound while looking at a screen no larger than a regular TV?
Fortunately, thanks to Sony, you can have it all in your home theater. Not long ago, projectors required a lot of space to cast a big image. Now, ultra-short-throw projectors can accomplish the same feat at a very short distance. UST projectors can sit up against a wall (from 2 feet to only 8 inches) and project the image upwards at an angle to create larger-than-life images. And when we say large, we mean as big as 120".
But it gets even better. The high-quality resolution (4K and HDR) offers over 8 million pixels to produce a picture that is amazingly lifelike. You'll see corner to corner with perfect clarity with no blurring or fading. At the same time, Sony's UST projector yields 2500 lumens to display bright images with high contrast across the screen. The projector is perfect for any rooms, whether you have a giant space or a small home theater.
Surround Sound, Luxurious Seats, and More
Big isn't always better when it comes to a home theater. Impact Home Technology has installed many home theaters in rooms of all sizes. With the UST projector, every project is a success. Add to that a robust surround-sound system, plush leather seats, smart lighting control, and home theater décor, and you have the makings for a fantastic home entertainment experience. Best of all, you can control all the technologies with your smart home tablet.

Find out how Impact Home Technology can design and build a home theater that gives you all the sights and sounds you want. Get started by calling (410) 219-3095 or filling out our online contact form. We look forward to hearing from you.

No video selected.