Top 3 Reasons to Get a Professional Home Audio Installation
Cut the Wires and Put Away the Earbuds. Here's a Better Way to Listen to Music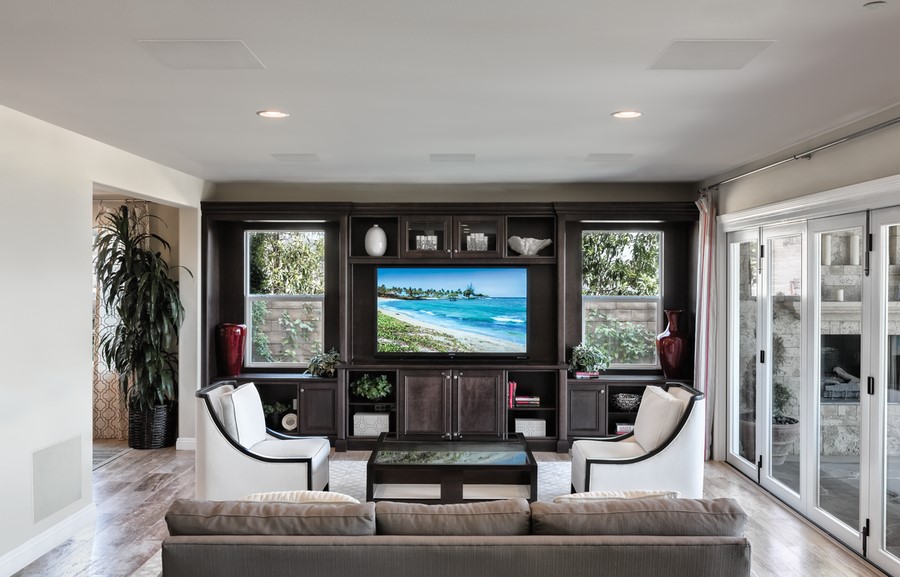 Many people love to live their lives to the rhythm of music. Whether it's rock, pop, hip-hop, country, or classical, music has a way of resonating with our emotions and adding meaning to our lives. If you're someone who enjoys listening to your favorite playlist, a podcast, or just a few songs throughout the day, then it's time for you to consider a home audio installation at your home in Lewes, DE.
Instead of depending on an old speaker system or even your earbuds, think bigger! A multi-room audio system transforms the way you enjoy music. When integrated with your smart home system, the music follows you wherever you go. Read more to discover the reasons for installing a whole-home audio system.
SEE ALSO: 2 Speaker Systems That Offer Big Sound Without Sacrificing Space
Look, Mom. No Earbuds!
Yes. Today's earbuds provide an audio quality that is much better than the old headphones of years past. They are especially convenient when you want to listen to music while going for a walk, spending time outdoors, or taking a break before getting back to work. But why wear earbuds at home? There's a much better option for you. And the sound quality you'll enjoy is phenomenal.
With a home audio system, you'll feel the deep thump of the bass and get immersed in sound while listening to your favorite songs. And these aren't your grandfather's speakers either. Consumer-grade speakers simply cannot compete with hi-fi audio products. High-fidelity speakers from makers like James Loudspeaker and Stealth Acoustics play your songs as close to the original recording as possible. That means you'll hear precisely what music artists intended with every note and audio nuance.
Disconnect from the Tech
Do you really want to deal with wires? Both traditional speaker systems and earbuds have them. Skip the hassle when you arrange for home audio installation from Impact Home Technology. You'll never deal with messy cables. In fact, you won't need to worry about touching the system at all. Simply control it with your smart home tablet or through your mobile app.
All the wires and tech are hidden – even the speakers if that's what you want. For instance, Stealth Acoustics builds speakers that blend in seamlessly with your walls and ceilings. They are out of sight yet deliver amazing sound. However, if you prefer to see your speakers, James Loudspeaker has classy ones that elevate the ambiance of your media room and home theater.
Not a Music Lover? No Problem.
A one-room or multi-room audio system has other purposes. If you're not a music fan, then use your new system to listen to talk shows, podcasts, news, or even movies. With a whole-home system, you can stay up to date with everything without pausing the show. Go anywhere in your home, and you won't miss a thing. If you are a movie buff, why not install a media server and TVs throughout your house. Then, when you're watching a movie in your home theater, the same show can be playing throughout your entire home and audio system.

Make your home a place that's filled with music and entertainment. Call 410-219-3095 or fill out our online contact form for a consultation. We look forward to hearing from you.

No video selected.