Is an Outdoor Music System or Outdoor Home Theater Right for You?
Explore Your Options When Creating an Outdoor Entertainment Area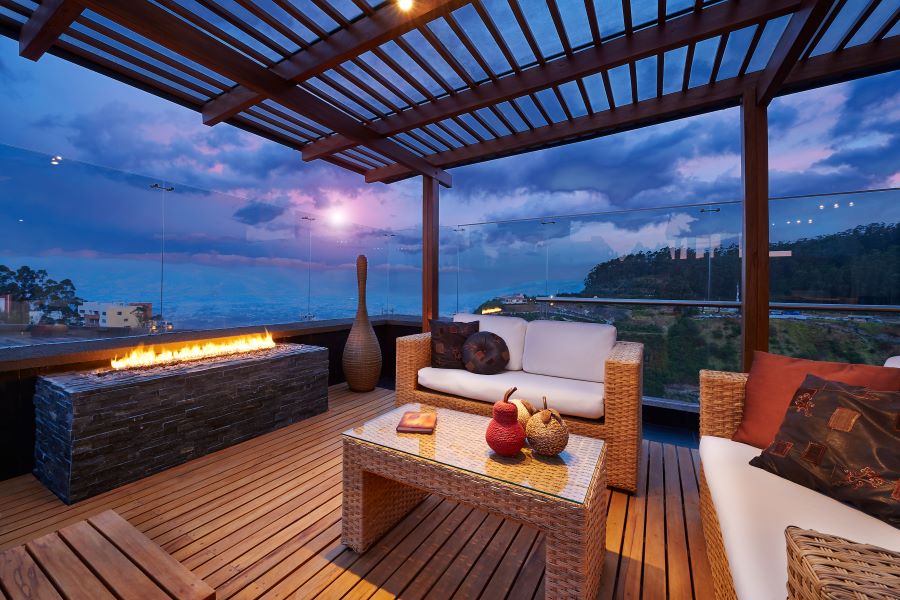 We have finally made it to the sweet days of summer that bring with them long walks on the boardwalk and the outdoor entertainment in Rehoboth, DE, that the town and friendly residents are known for. Unfortunately, like most seasons, summer quickly turns to fall, and we look back and wonder where the time went.
According to a recent survey, 90% of Americans feel their outdoor living space is more valuable than ever before, yet 88% are dissatisfied with that same space. Are you one of them? Have you thought about creating an outdoor oasis where you can entertain and relax at the same time? Or maybe you're just about there but missing a few key elements like music that floats through the air and a designated space for outdoor movie night.
The good news is, there's still time. So let's take a look at what a few fundamental changes can make to your outdoor entertainment living space and how we can help you get there.
SEE ALSO: What Your Outdoor Entertainment Area Needs for Summer
Connect Your Indoor and Outdoor Living Spaces with Music
One way to create a cohesive outdoor and indoor experience is by bringing music throughout the home and yard. A whole-home audio system generates synchronized music that fills the air as you travel through each room and then through the doors and out into the backyard.
You won't even have to make a trip back inside to change the station or song choice. A unified user interface, such as a tablet or smartphone, makes it easy to choose your music, news, or podcasts from any location, even while lounging by the pool.
Of course, you can also limit your music venue to outdoor entertainment. A well-balanced landscape audio system with sub-terranean subwoofers can create the ultimate in sound, whether floating through the gardens, around the pool, at the barbeque or providing the booming bass and crystal-clear sound demanded of an outdoor home theater. With well-placed James Loudspeakers, you won't hear one-directional music. Instead, it's almost as if you can feel it as it surrounds you.
Create the Ultimate in Entertainment with an Outdoor Home Theater
You'll find many options and considerations when determining which setup is suitable for your outdoor movie theater. From a weatherproof screen and a drop-down projector to a top-of-the-line Stealth Patio Theater (SPT), the possibilities may seem endless.

The same James Loudspeakers used throughout the landscape can also work double duty for your outdoor movie theater, or you can experience the future of outdoor entertainment with an SPT.

he pinnacle of high-end outdoor cinematic entertainment, the SPT comes with a fully retractable, ultra-bright, high-resolution LED screen that rises from its encapsulated enclosure and can be viewed in broad daylight. Screen sizes range from 103-155 inches. Stealth acoustic outdoor speakers are built into the cabinet, and additional stealth speakers can be placed throughout the area to create surround sound. As the name implies, Stealth excels at designing speakers that produce incredible sound while melding into the environment, heard but not seen.

Let our experts at Impact Home Technology help you sort through your options and find the outdoor entertainment in Rehoboth, DE, that's right for you. Call Impact Home Technology today for a no-obligation consultation, and get started on your outdoor entertainment space tomorrow.

No video selected.