Make Your Living Spaces More Entertaining with Elan Home Systems
Learn How Better Multiroom Audio & Video Distribution Provides a Personalized Experience, Indoors or Out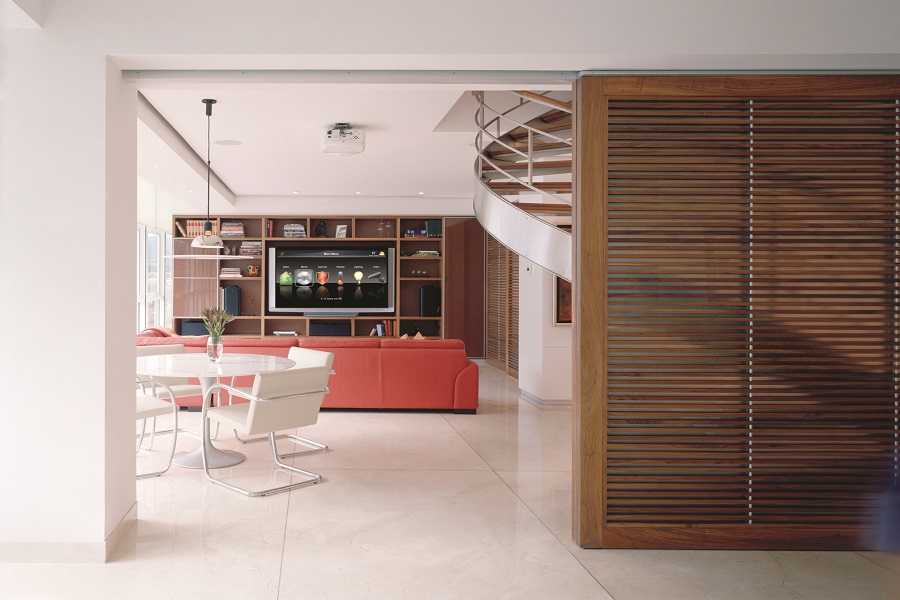 Smart technologies furnish you with the luxury of a home that responds to your needs and enhances lifestyles. Whether you seek the satisfaction of the perfect temperature in every room, lighting that invigorates, or sophisticated surveillance keeping things safe, we install systems that put you first.
Entertainment is a vital component of home life. The music and movies we love offer relaxation after a long day, an escape from the tumults of the outside world, and a way to bond with loved ones. Elan home systems go beyond automation of daily tasks; their superior audiovisual distribution system delivers content where you want it.
Are you curious about how we can brighten the days and inspire the nights in your Selbyville, DE residence? Then continue reading below to learn more.
See Also: Elevate Your Backyard Fun with an Outdoor TV Installation
Your Media, Your Choice
Your family has different interests; some want to watch the Nationals game while others want to enjoy a movie or catch up on the day's news. Elan systems allow you to move media where it suits you best, link multiple televisions with the same content, or watch your favorite show while working around the house. Everyone gets what they need without hassle, all at the touch of a button.
Music is a powerful medium; the rhythms, melody, and lyrics can feel magical, making you move with abandon, push harder on the spin bike, or spark creative inspiration. Elan's IP-enabled multiroom audio network delivers flawless uncompressed digital sound reproduction using professional-grade Dante processing. With over 512 audio channels, automatic device discovery, 100% lossless signal, and on-the-fly zone grouping, you are guaranteed audiophile quality in any room or outdoors.
More Watching, Less Clutter
We get our content from a myriad of sources such as streaming dongles, cable boxes, and Blu-Ray players. Instead of requiring you to install multiple devices in each room, an Elan brings it all together. All of your sources can now be located in a rack, hidden away from view, and accessed through the intuitive touch screen controllers, mobile app, or your voice.
Are you hosting a party on game day? With the touch of a button, send video to the back deck, the den, and the kitchen. Everyone can enjoy the action on the screen from the comfort of the room they choose with a volume level appropriate for the space.
COMPLETE HOME CONTROL
The team at Impact Home Technology is dedicated to making the spaces you live in more personalized. Are you ready for a better-sounding house? Start the conversation by calling us at 410-219-3095 or filling out our online questionnaire. We look forward to working with you!