3 Unbeatable Benefits of Motorized Blinds for Your Home
Elevate Your Living Space with a Smart Solution that Adds Comfort and Convenience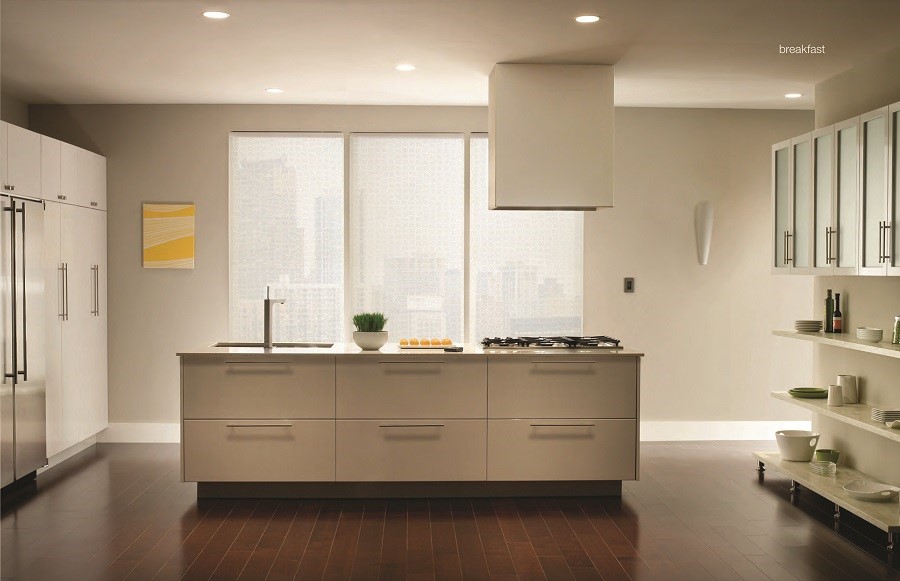 Do you want to make everyday tasks and events at your Ocean City, MD home all the more luxurious? With motorized blinds by Lutron, you can add convenience, safety, and enhanced entertainment to your lifestyle with just one smart solution.
In this blog, we'll go into the top benefits of automated window treatments and how they can transform every part of your home and lifestyle. Want to find out more? Just keep reading on below.
SEE ALSO: How to Revitalize Your Lighting Design with Lutron
Take Your Home Entertainment Up a Notch
Did you know your home's lighting – whether natural or artificial – has the power to change the way every room and space in your house appears? Lighting not only impacts the mood of the designated area but can also help you utilize the space better.
For example, consider the atmosphere in your dining room or multi-purpose media room. If you're hosting a dinner party for friends and family, you can transform the dining room environment to fit your needs in just a tap with motorized shades. Instantly turn down your shades from the comfort of your seat, or schedule them to automatically adjust as the sun sets while everyone enjoys the meal you prepared.
In your media room, you don't have to worry about the sun's rays causing a giant glare on your TV screen. Our team of professionals can install blackout shades that completely block out the natural lighting and envelop you in total darkness. It will be just like watching a movie in your local theater. You can bring these types of shades to other rooms too, such as the basement or your bedroom.
Dual shading allows you to have two different types of shades in one space. Keep your multi-purpose media room ready for hanging out with friends with sheer, colorful shades in place – and with the press of a button or a scheduled "scene," those blackout shades can lower with ease to change up the setting.
Improve Privacy and Security
Don't give outside onlookers the ability to peer inside your home. Windows in your bedrooms and bathrooms need prime concealment, such as shades with low opacity, so you feel comfortable and safe at all hours of the day. And with one-tap control of all your shades, you can rest assured your shades are always closed when they need to be.
Sheer shades with higher transparency can lower in your foyer or sitting room so you can enjoy the sunlight and view outside without compromising your own privacy. Then once the sun sets, you can schedule all the shades throughout your home to lower so you can go to bed with peace of mind.
Plus, setting your smart security system to "Away" can keep your shades lowering and raising , as well as your lighting turning on and off, at normal hours during the day and night so that burglars will be fooled into thinking someone is inside the home while you're actually away on vacation or at work.
Easy to Use Solution
Automated shading by Lutron is not just an exceptional smart solution, but also one that is easy to operate on a daily basis. With a press of a button on your smart device – such as your smartphone, tablet, or wall keypad – you can control your shading system with zero hassle.

Complete control is entirely in your hands. Never worry about how you will manage your shades – push a button, and they'll work to fit your exact preferences.

For hands-off control, you can automate every shade in your home to raise and lower at certain times of the day or with the sun so you can focus on other activities instead of tediously making rounds to adjust your shades.

Want to find out more about bringing motorized blinds to your living space? Give our team a call at (410) 219-3095 or fill out our online contact form to schedule a no-obligation consultation with us. We'd love to hear from you!

No video selected.