Experience the Luxury of Automatic Window Blinds at Home
Improve aesthetics, energy efficiency, and comfort with motorized window treatments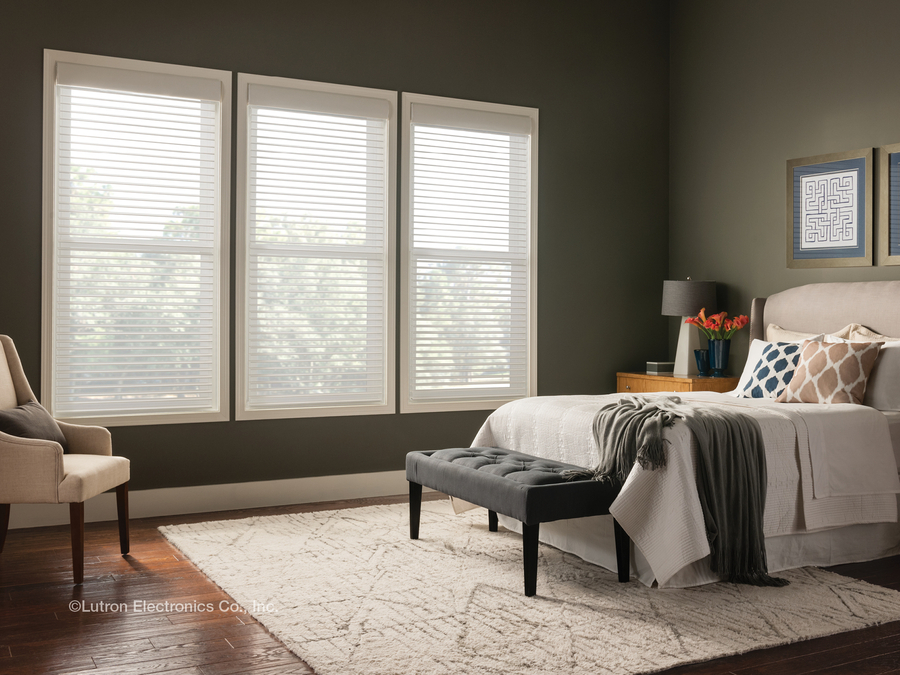 Motorized window treatments are becoming increasingly common in smart homes, and it's easy to see why. Automatic window blinds add a modern flair that offers unique aesthetics befitting luxury spaces.
But more than that, these blinds impart functionality to your home, making your living space more comfortable, convenient, and energy efficient.
Read on to discover how adding automatic blinds can benefit your home in Salisbury, MD.
SEE ALSO: Lutron Motorized Shades for Every Room of Your House
Wired and Wireless Options
Automatic blinds are available in wired and wireless options, both of which are cordless—perfect for homes with children and pets.
With hardwired window treatments, you can access long-lasting results that use minimal energy. At the same time, wireless blinds are battery-operated and easily last for years before needing replacement. Regardless of which option you choose, you can expect increased functionality, aesthetics, and more.
Simplified Control
One of the most convenient features of motorized blinds is that they offer effortless control. Embedded with smart technology, your blinds can be programmed to run around your routine. Control options include smart remotes, touchscreens, mobile apps, and even voice assistants.
Simply press a button on an interface of choice or give a voice command, and the shades will adjust their positions just as you like.
With scheduling capabilities, you can expect your room to be filled with natural light in the morning while the shades tilt and close in the evening for privacy. The intuitive control options allow you to make the blinds function without even lifting a finger.
Custom Finishes
Aesthetics are a primary concern for luxury spaces. With automatic blinds, your home's interior can be transformed by a timeless and elegant look. Wood or metallic finishes are available in a wide range of colors, so your window treatments will blend seamlessly with the décor.
Increased Energy Efficiency and Comfort
Their titling capabilities allow motorized window treatments to make the most out of natural sunlight. The blinds tilt so that natural light illuminates your home throughout the day. Consequently, there is little need to use artificial lights during that time if the sun is shining bright.
In only a month's time, there could be a considerable reduction in your home's power consumption. Moreover, the sunlight that enriches your home also helps increase the temperature during colder days. On the other hand, the blinds adjust their tilts to block the sun in summer, allowing your home to remain cool. Besides lowering the energy used by your HVAC, your home becomes more comfortable throughout the year.
Experience comfort, convenience, and more with automatic window blinds. Reach out to Impact Home Technology to get started on your project today. Give us a call at 410-219-3095 or fill out an easy online contact form for more details.