How to Enjoy High-Performance Outdoor Sound
Boost Your Outdoor Audio Quality with a Professional Installation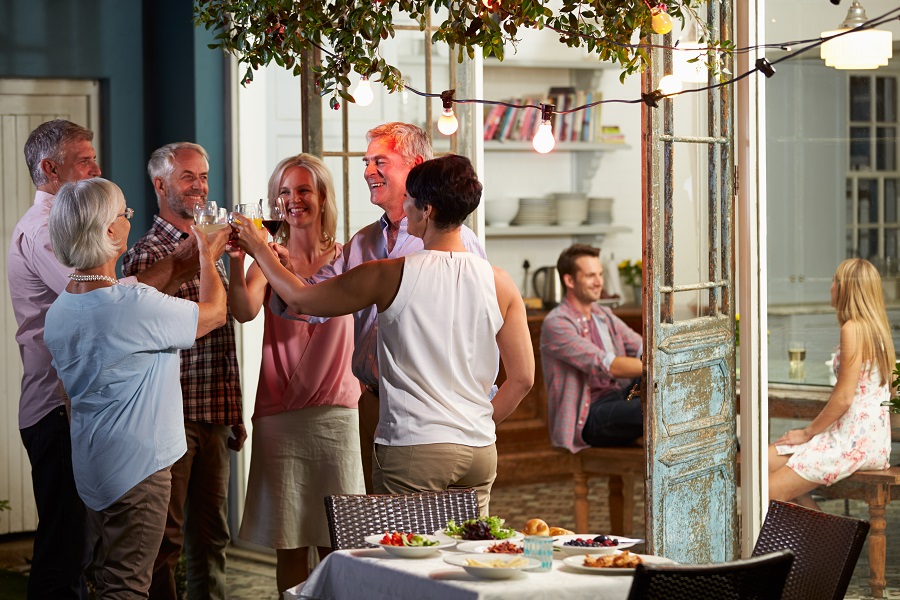 Crafting beautiful outdoor spaces takes more than some careful landscaping. Enhance them further for the warm summer months with immersive outdoor sound systems that offer powerful, crystal- clear sound. A custom installation lets you set the ideal playlist for parties, tailgates, or a lovely, relaxing evening after a long day at work.

Let your family enjoy the beautiful summer in Ocean Pines, MD, with a sound system that keeps them connected to their favorite entertainment. Not only do you get smooth sound throughout your outdoor spaces, but it's easy to pull up the music you want at any volume. A solution you'll want to show off to family and friends alike is easy to accomplish as long as you focus on three primary points: the speakers, their layout, and control options.

The Speakers

Opt for specialty speakers from James Loudspeaker, Niles, or Episode, which are prepared to brave the elements. Designed with reinforced metal or fiberglass, they can withstand extreme weather (from subfreezing temperatures in the winter to the scorching heat of summer) along with any ongoing wear and tear. Usually, these outdoor sound systems also include subwoofers for added bass. Both are compatible with 100-volt amplifiers or switches for more powerful sound than you would get indoors.

Each of our partners offers a wide variety of outdoor speaker designs, whether you want camouflaged landscape speakers partially buried in the backyard, rock speakers by the pool, or visible monitor speakers for your patio. In most cases, subwoofers are buried in the ground, though cabinet options are available for use in patios. Built for crisp, powerful sound, they can be used for general distributed audio or outdoor surround sound applications.

The Layout

There are pros and cons to trying to get high-quality sound outdoors. Having fewer walls means fewer reflections and distortions. Covering this widely dispersed area, though, will require unique speaker layouts to ensure you reach every corner.

The most common approach is going with landscape speakers which line your perimeter facing inwards. This not only keeps sound from seeping into neighboring properties, but the audio signal will grow stronger as it bounces off your exterior walls.

Some smaller installations limited to patios often mimic what you'd find in a home theater. In these cases, you can combine monitor, floor standing, under-eave speakers and soundbars for more of an immersive surround sound environment.

The Controls

Listening to music is easy when you connect your outdoor sound system with your whole home audio. We'll take care of all the wiring so you'll be able to pull up your favorite music and adjust the volume from the same mobile device, touchpad or remote you use for your indoor system. Do you want to listen to one playlist in the pool and another in the patio? Each audio zone can have different content and volume going at the same time.

Here a distributed audio system has an added benefit: you get to keep vulnerable source components indoors and still enjoy them outside. Everything in your music library is available to you, instead of having to rely entirely on streaming services like you would with basic wireless setups.

Take full advantage of the beautiful summer weather by sprucing up your outdoor spaces with some much-needed entertainment. Let us design an outdoor sound solution tailored to your needs! Just reach out to us by calling 410-219-3095, filling out our contact form or chatting with us below!

No video selected.